Let me guide you through the process of installing Django on your system. Just follow the below steps:
Step 1: Go to the link: https://www.djangoproject.com/download/Step 2: Type the pip command on command prompt and installation will get started.
Refer to the below screenshot to get a better understanding.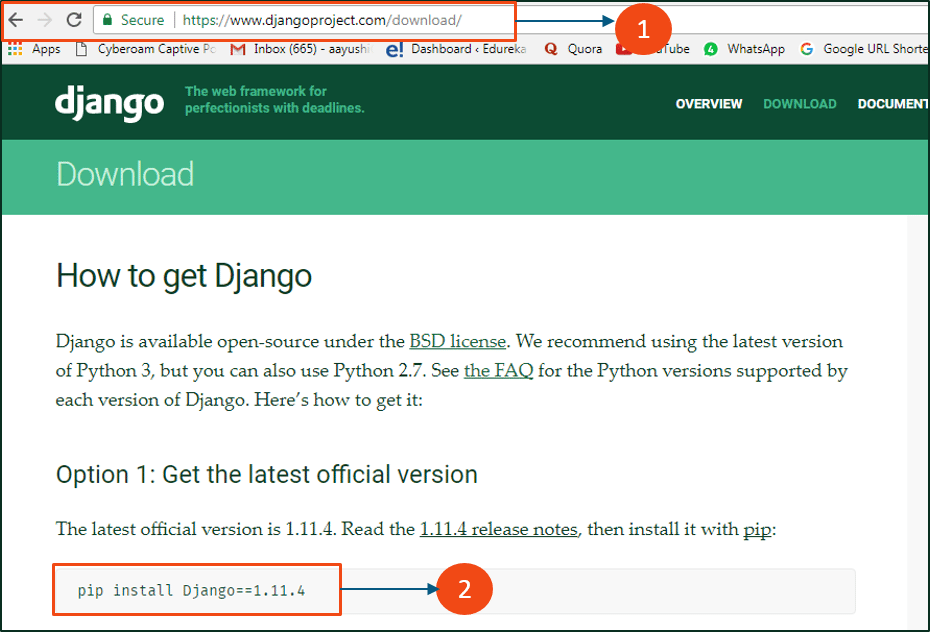 By following the above steps, you are done with the Django installation part.
Watch the video :
Is Python enough for Web development?
Python indeed is a favorite among application programmers as well as web developers (thanks to Django) owing to its strong emphasis on readability and efficiency.